I'm A Grumpy Veteran I Don't Regret PU Leather Jacket
$111.99
Description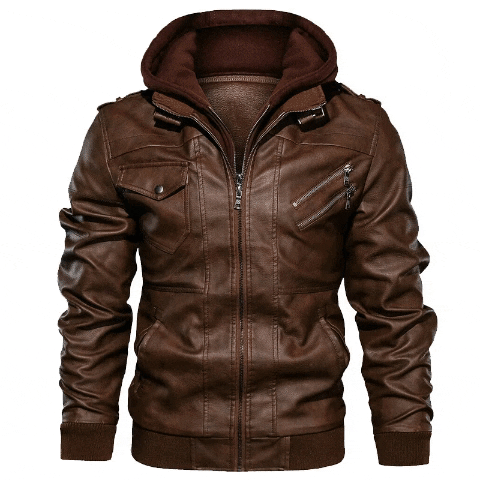 Processing time: 3-5 days

Shipping times: Yunexpress 7-15 days

A leather jacket that picks up on the emerging aviation trend. It can keep you warm and dry and also provide storage.
Premium quality leather and a slightly heavier insulating interlining to maintain body temperature.
The rib knit on the hem and cuffs to keep you warm and bringing the slim fit. As a result of clever design, the hood is also removable by unzipping it around the collar.
Meanwhile, a multitude of secure pockets on the body provides plenty of storage options.
Please

check the size chart carefully

with your body measurement before payment. If you're not sure about the size, please contact us for help.
Shipping Policies
Keep in mind that we order on demand. Therefore we take about 1-3 business days to create our products then you should add shipping times on top of that. Basically we do everything to get you your order in a timely fashion.
Kindly note that all our items are created manually. Therefore it can be that the end product you'll receive can slightly differ from our product photos.
Please allow slight differences lining up at the seam since it's not possible to perfectly align patterns or images from front to back.
SHIPPING TIMES:
How long shipping takes really depends on where you are from. To make it easy for you we created this simple table to help you estimate:
USA: 5-10 business days
Worldwide: 7 - 15 business days
SHIPPING RATES (applied for US & some EU countries)
Order from $0 - $27.99: $4.99 Shipping Fee
Order from $28 – $99.99: $6.99 Shipping Fee
FREE Shipping on orders above $100
! Other countries: $9.99 Shipping Fee
WHERE OUR ITEMS ARE MADE:
It depends on your country of residence. We have 2 factories. One in the USA and one in ASIA. Almost, all of our products are produced in the USA, however, due to the Global impacts of COVID-19, our factory in the USA is overloaded, so we have to process your order in some countries out of the USA, please understand in this matter. The quality of the masks won't let you down at all, we always try our best to produce and bring customers the best items.
NOTE: If you order a different product styles it might be possible you will receive multiple packages.